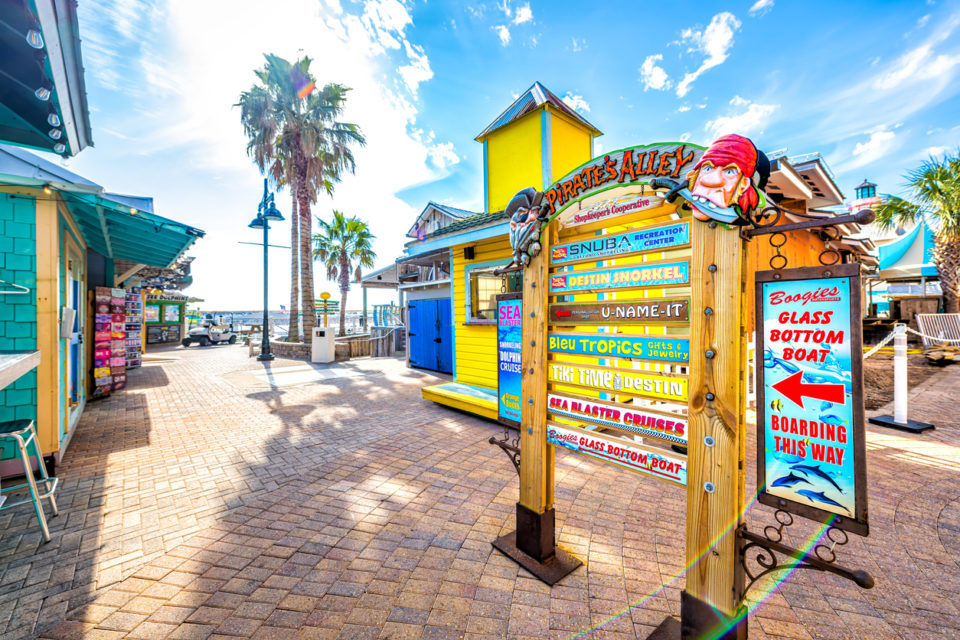 Whether a person is a tourist or a resident, there is plenty to do in and around the Crestview, Florida, area. For those who can not quite decide what they want to put on their agenda, the Crazy Tourist has a few ideas and suggestions that folks may want to consider.
Casbah Coffee Company
Located on West Pine Avenue in Crestview, the Casbah Coffee Company is a popular destination for those who are particular about their coffee. It is not a chain plus it is the only roaster in town. But coffee isn't the only item that customers will find on the menu. They have a variety of fresh baked goods, soups, sandwiches, and salads. Their bagel and cinnamon buns draw rave reviews.
Twin Hills Park
People who enjoy outdoor leisure or sports may want to spend their day at Twin Hills Park. With 20 acres of land, folks can find areas to play tennis, basketball, or volleyball. The centrally-located lake is surrounded by paths, picnic tables, grills, and a play area for kids. If the weather begins to get bad, visitors to the park can head inside to the indoor gymnasium.
Henderson Beach State Park
Folks who want to make a short drive to the Gulf of Mexico may want to check out the one mile of shoreline in Henderson Beach State Park. Located in Destin, it features that famous sugary white sand and warm water that draws so many people to the area year in and year out.
Eglin Air Force Base
Tourists and others who want to get an up close look at some classic military airplanes may enjoy the Air Force Armament Museum in Fort Walton Beach. The majority of the exhibits deal with the conflicts in Korea and Vietnam, although visitors can learn a little about Iran and Afghanistan, too.
Harbor Boardwalk
There are plenty of touristy things to do for folks at nearby Destin, and one of those is the Harbor Boardwalk. It is lined with quaint shops, eateries, and other entertainment options that make it an ideal place for people to visit any time of day or night.
Buccaneer Pirate Cruise
People are thrilled when they set sail on this two-hour pirate cruise, where folks get to witness sword fights, water battles, guided treasure hunts, and more. There are even opportunities for guest participation plus plenty of food and drinks available. Guests are asked to arrived at least 30 minutes before the boat is scheduled to depart.
You might also like: Order Thai Food At Hill Monkeys
Big Lagoon State Park
Big Lagoon State Park in Pensacola features more than 700 acres of land for animals such as sea turtles, wading and migratory birds, alligators, and more. People enjoy the park's clean beaches and campsites. Those who are into boating and fishing will find that Big Lagoon State Park is a place that they can participate in some of their favorite activities.