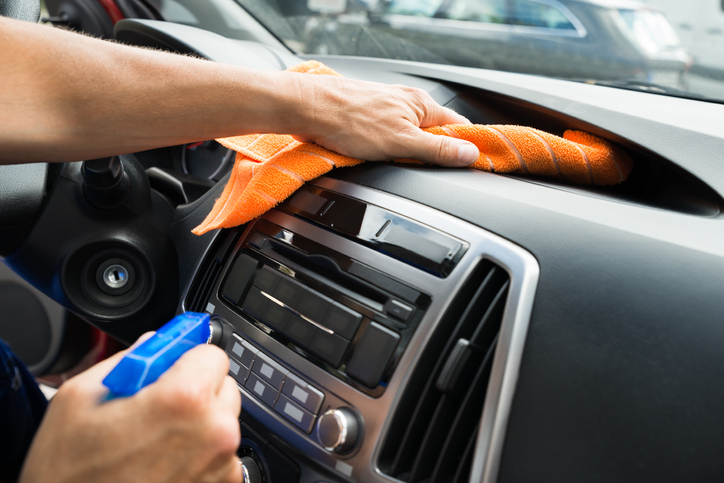 The summer is perfect to go on road trips across the beautiful United States of America. Whether you head to the mountains, the ocean, the plains, or the lake, there is so much to see and explore. Of course, the best part of any road trip is the journey. It is hard to enjoy the journey, though, when you do not have complete trust in your vehicle getting you from Point A to Point B. Before you go on any long road trip, you need to get your car ready for summer road trips. Forbes offers suggestions on what you need to do to make your vehicle ready for your road trips this summer.
Check Your Tires
Of course, you cannot get anywhere without four quality tires. Before you set out on your road trip, you need to have your tires inspected. After all, your vehicle's tires are the only parts of your car that actually touches the road. They should be given more care. When you get your vehicle's tires checked, make sure that the technicians have put enough air in your tires. Your tires may have seen a few years or many miles, but is not always feasible to replace your tires. However, you can assist the longevity of your tires by making sure the technicians have your tires rotated.
Check Windshield Wiper Fluid
With long road trips, your car is exposed to the elements. This includes bugs hitting your windshield as you drive on the open road. There is also dirt and pollen to contend with this season, especially depending on where you are driving. Combat the elements attacking your windshield by making sure that you have plenty of windshield wiper fluid to keep your windshield clean.
Check Your Lights
You will spend many hours on the road during these road trips. Some of the time, driving will be done in the dark. It makes sense. You can avoid traffic, the heat of the noonday sun, and your little ones will be sleeping so you do not have to worry about keeping them entertained. As you opt to drive in the dark, you will want to ensure that your headlights, turn signals, and taillights are all bright and working. As you are having your lights checked, be mindful to check the interior lights as well. There is nothing more frustrating, than trying to find something in the cabin of your dark while everything is pitch dark.
Get an Oil Change
When you go on any road trip, you need to check all of your fluid levels in the vehicle. You want to see that your brake fluid is filled, that your power steering is working, and the coolant is tapped off. There is nothing more essential, however, than having a proper oil change before a trip. Do not just fill up your vehicle with oil. You need to schedule a service appointment for a complete oil change.
You might also like: Grab Dinner At Stewby's Seafood Shanty
Clean Vehicle
Proper vehicle maintenance is vital as you prepare for a road trip. However, there is another essential step you need to take before you get in the car for your travels. Make sure to thoroughly and properly clean the inside of your vehicle. Remove all the clutter in your car. Clean out all the pockets behind the seats and in the side doors. Declutter your glovebox and center console. Remove your floor mats, shake them out, and vacuum them. You will also want to vacuum the entire vehicle as well as deodorize the upholstery and wipe down the hard surfaces with Armor All wipes.