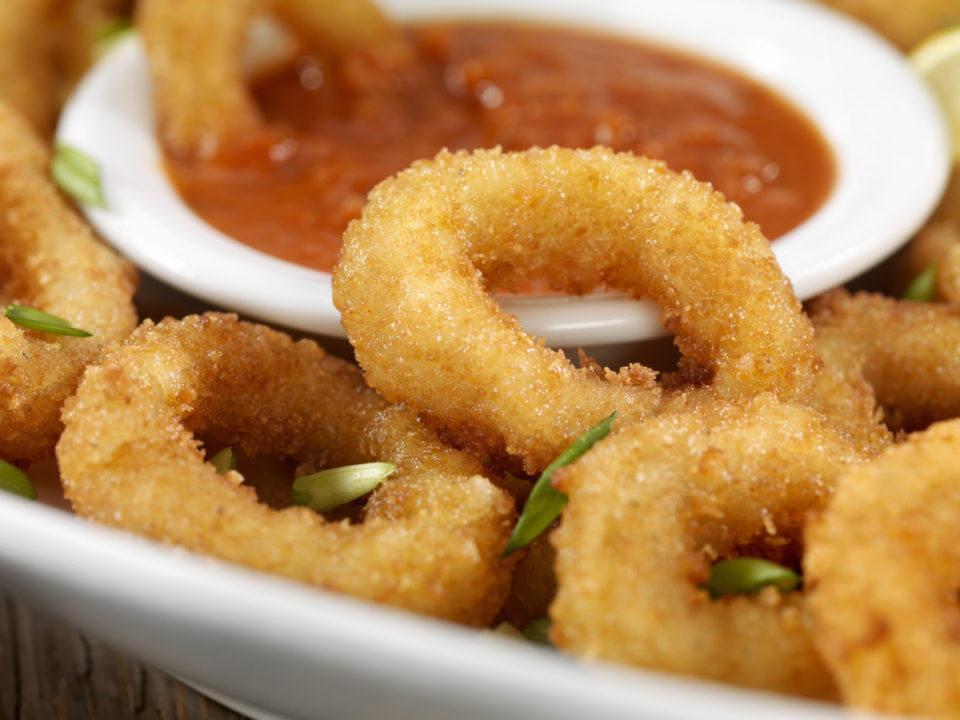 People who want fresh seafood but don't necessarily feel the need to have a sit-down experience in a restaurant may want to grab dinner at STEWBY'S Seafood Shanty in Crestview, Florida, or one of its other nearby locations. The restaurant is owned by Stewart Taylor,  son of the late Sam Taylor. The elder Taylor was the founder of Sam's Oyster House, and Sam's family took over the restaurant after his passing in 1985. Customers who once patronized Sam's may recognize the inspiration for some of the recipes at STEWBY'S Seafood Shanty.
Food Made Fresh
The seafood served at STEWBY'S Seafood Shanty comes fresh off boats in Destin, Florida. STEWBY's also makes their sauces and seasonings fresh from scratch with no MSG or preservatives. With an average order time of seven to nine minutes, customers can grab their food and go or stick around and eat it on-site.
Fried Dinners and Samwiches
It can be hard to resist anything fried, and people who eat at STEWBY'S Seafood Shanty in particular tend to find the succulent options available on this section of the menu pleasing to the palate. Popcorn shrimp, shrimp, calamari, oysters, and chicken are all available as dinners. The fried sandwich offerings include shrimp, oysters, and chicken. Diners should also remember to ask about the fish of the day.
Grilled Dinners and Samwiches
Sometimes, hearing the sizzle of the grill can make a person's mouth water to the point that they simply must select something from this portion of the menu. People can get the fish of the day, shrimp, or chicken as a grilled dinner. The two sandwich options are the fish of the day and chicken.
Tacos
There's nothing quite like chowing down on an overstuffed taco as delicious juices pour down onto the plate below. STEWBY'S Seafood Shanty serves up shrimp tacos, fish tacos, and chicken tacos. Each order includes two tacos and comes with cole slaw, pico de gallo, cheese, and sour cream lime sauce.
A La Carte Options
There are many extras available at STEWBY'S Seafood Shanty for those who want to order a la carte. Customers may want to check out the gumbo, fried onion rings, shrimp, oysters, chicken, smoked fish dip, fried okra, popcorn shrimp, or calamari.
Choose a Side
Sandwiches come with one side and dinners come with two, and STEWBY'S Seafood Shanty has plenty of options here for diners to consider, including fries, cheese grits, cole saw, potato salad, hushpuppies, BBQ beans, greens, and a side salad.
You might also like: A Guide For Your First Off-Road Adventure
Something for the Kids
STEWBY'S Seafood Shanty hasn't forgotten about the kids. They can choose fried or grilled popcorn shrimp, chicken, or the fish of the day. The kids meals are served with fries and a hushpuppy.