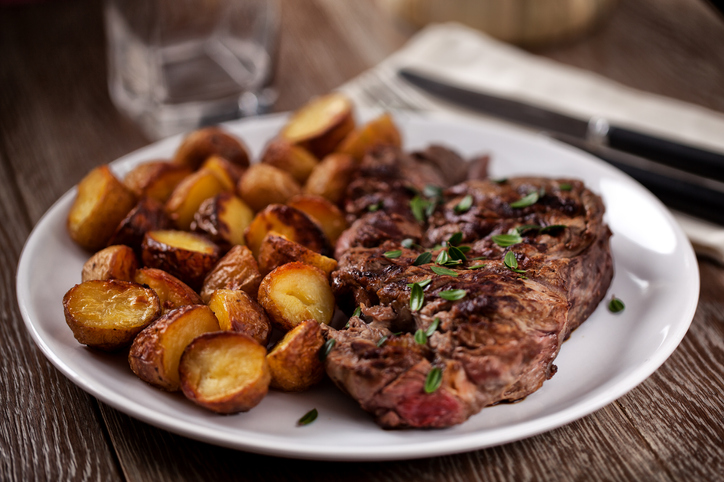 The dinner hour has struck, but you have no plans. You decide to take the family out for dinner, but where exactly? If you want to find a restaurant that offers something for everyone, then come dine at Samuel's Roadhouse.
Appetizers
Begin the night with a tasty appetizer. There are several delectable seafood options such as crab claws, boom boom shrimp, crawfish tails, and even a lobster and seafood dip that is served with pita chips. If you are not a fan of seafood, there other appetizers to try like the fried mushrooms, pepper jack boudin balls, and the spinach and artichoke dip.
Steak & Other Protein Options
Samuel's Roadhouse is a steakhouse, so you can be certain to enjoy quality steaks. There are rib eyes, filets, New York strips, and chopped steak. Seafood lovers can enjoy selections such as scallops, shrimp, fish filets, and lobster tails. Other options for your main course include ribs, grilled chicken, or chicken tenders. You can pair these main courses with scrumptious sides like green beans, sautéed mushrooms and onions, house salads, broccoli, baked or sweet potatoes, fried okra, and more.
Sandwiches & Burgers
If you want to opt for something lighter and more casual, there are burgers and sandwiches to choose from at Samuel's Roadhouse. There are some delicious sandwiches to order like the bacon cheddar ranch chicken sandwich, the pepper jack chicken sandwich, or the fish sandwich. For those who want to opt for a burger, there is the BBQ, the Mushroom & Swiss, Surf & Turf, and the Black & Blue just to name a few. All the burgers at Samuel's Roadhouse are ground from the restaurant's cuts of striploin, rib eyes, and tenderloin. Both the sandwiches and burgers can be had with either a baked potato or fries. They also come with pickles, lettuce, tomato, and red onion.
You might also like: Three Grill Houses To Try In Crestview
Eat Dinner at Samuel's Tonight
Satisfy your hunger cravings when you dine at Samuel's Roadhouse for dinner tonight. From appetizers, salads, entrees, and delectably sweet desserts, there plenty of fabulous options. Bring the entire family to enjoy a wonderful meal.