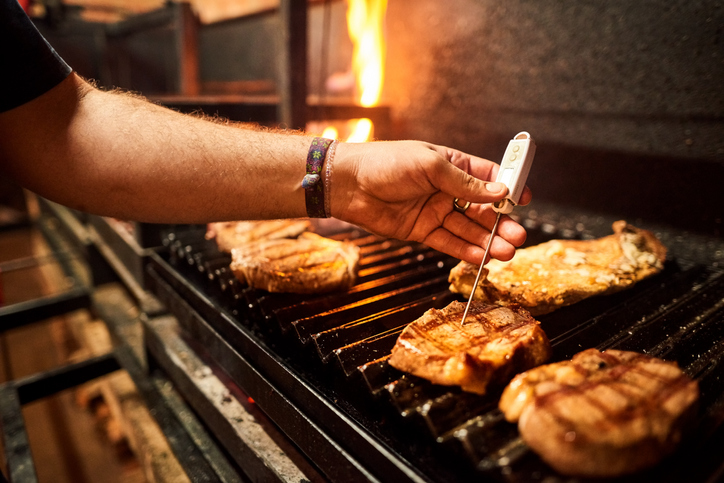 The holidays are over, but you are probably still recovering from your sugar rush that is a side effect from all the Christmas goodies you have consumed over the past month. Along with all the sweets, you probably have had your fill of turkey and ham until next Thanksgiving and Christmas. If you need to cleanse your palette with the charbroiled taste of mouthwatering steaks, then you have come to the right place in Crestview, FL. While there is a bounty of restaurants that offer a range of cuisines, including seafood, in Crestview, this fine city offers its residents and visitors three amazing grill houses that you must visit: Pounders, Hub City Smokehouse, and Samuel's Roadhouse.
Pounders
For a grill house that offers a Hawaiian flare, you need to eat at Pounders Hawaiian Grill. Pounders offers three plate options: the Small Kine, the Regular Plate, and the Pounders. The Small Kine provides one meat, one scoop of rice, and your choice of side. The Regular Plate is two meats, two scoops of rice, and your choice of side. The Pounders offers patrons three meats, three scoops of rice, and two servings of your choice of side. Meat options at Pounders include Teriyaki chicken, Teriyaki steak, Kalua pig, and garlic chicken. The side options are macaroni salad, leafy greens, or cabbage. Whatever plate you choose, you can be certain that you will leave Pounders satisfied.
Hub City Smokehouse
If you are looking for a grill house that offers succulent barbecue, then you need to head over to Hub City Smokehouse. From baked potatoes, sandwiches, baskets, salads, and BBQ plates, there are plenty of options to satisfy everyone at the table. If you are looking for something light that still provides you with that sweet and smoky taste of barbecue, then the Smokehouse salad is a great choice. Need something a little more filling than a salad? Try any of the basket options like the Smoke Sausage Basket, St. Louis Style Rib Basket, or the 1/4 Smoked Chicken Basket. Baskets come with Texas Toast and your choice of side, such as fried okra, mac & cheese, potato salad, or BBQ beans.
Samuel's Roadhouse
For a more upscale dining experience, Samuel's Roadhouse is an excellent grill house to have dinner. While they offer patrons gourmet appetizers, salad, soup, and seafood, you will want to take an extra look at the steak menu. From tender rib eyes to lean New York strips, there is a cut of steak at Samuel's that is right for you.
You might also like: How To Recharge After The Holidays
Make Your Reservations for Tonight
For a relaxing dining experience with a delicious meal that you did not have to prepare, come visit Pounders, Hub City Smokehouse, or Samuel's Roadhouse. You deserve a break from all the hustle and bustle that the holidays brought on. Dine out tonight at any of these grill houses. You will enjoy an amicable atmosphere as well as a scrumptious dinner. Make reservations for dinner tonight!