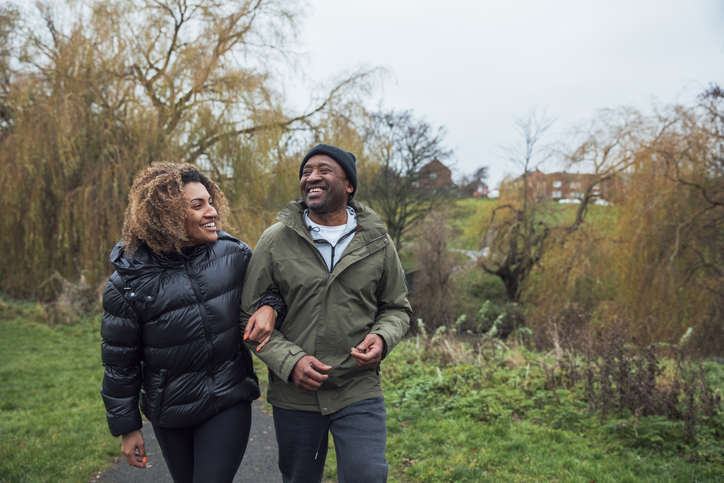 From Halloween to New Year's Eve, the end of the year is filled with holidays. There are many celebrations and events around the holidays that can make you feel frazzled and worn out. If you want to begin the new year on a strong and positive note, then you will need to recharge. Learn how to recharge yourself, so you are refreshed and ready to fulfill your goals  and resolutions for the upcoming year.
Get Some Shut Eye
It may be simple, but sometimes you just need to call it a night. If you have been busy during the holidays, then you need to get some sleep. Not getting enough rest can negatively affect your immune system. Try to get at least eight hours of sleep each night.
Take a Stroll Outside
You may be quick to dismiss the idea of taking a walk outside on a brisk winter day. Being outside in God's beautiful creation, however, can easily help you feel energized as breathing in phytoncides can help reduce stress. Bundle up and go for a stroll with a friend or pet today.
Socialize with Friends
While the holidays may have been filled with time spent with family and friends, do not take a break from your friends completely. While Christmas parties may have been draining, one on one time with a best friend over coffee or a nature walk, as mentioned above, can be life-giving. We are social creatures, who need community. After the holidays, do not cut time from your friends. Invest in quality time with them instead.
Hydrate
It cannot be said enough how good water is for you. It seems to be the miracle cure for everything. When you need a pick-me-up to recharge and refocus, then be sure to grab a glass of water. Even if you don't think or feel like you are thirsty, you still need to take in plenty of liquids. Even slight dehydration can negatively affect your mood.
You might also like: Florida Weather And Winter Fashion
Go with Whole Foods
Going with whole foods does not necessarily mean shopping at that specific grocery store, but you do need to focus your nutrition on eating whole fruits, vegetables, and grains. Your body has consumed a number of dishes over the holidays, and many that were not on the healthy side. There were cookies, brownies, and casseroles. Recharge your body the right way by eating food with as minimal ingredients as possible.