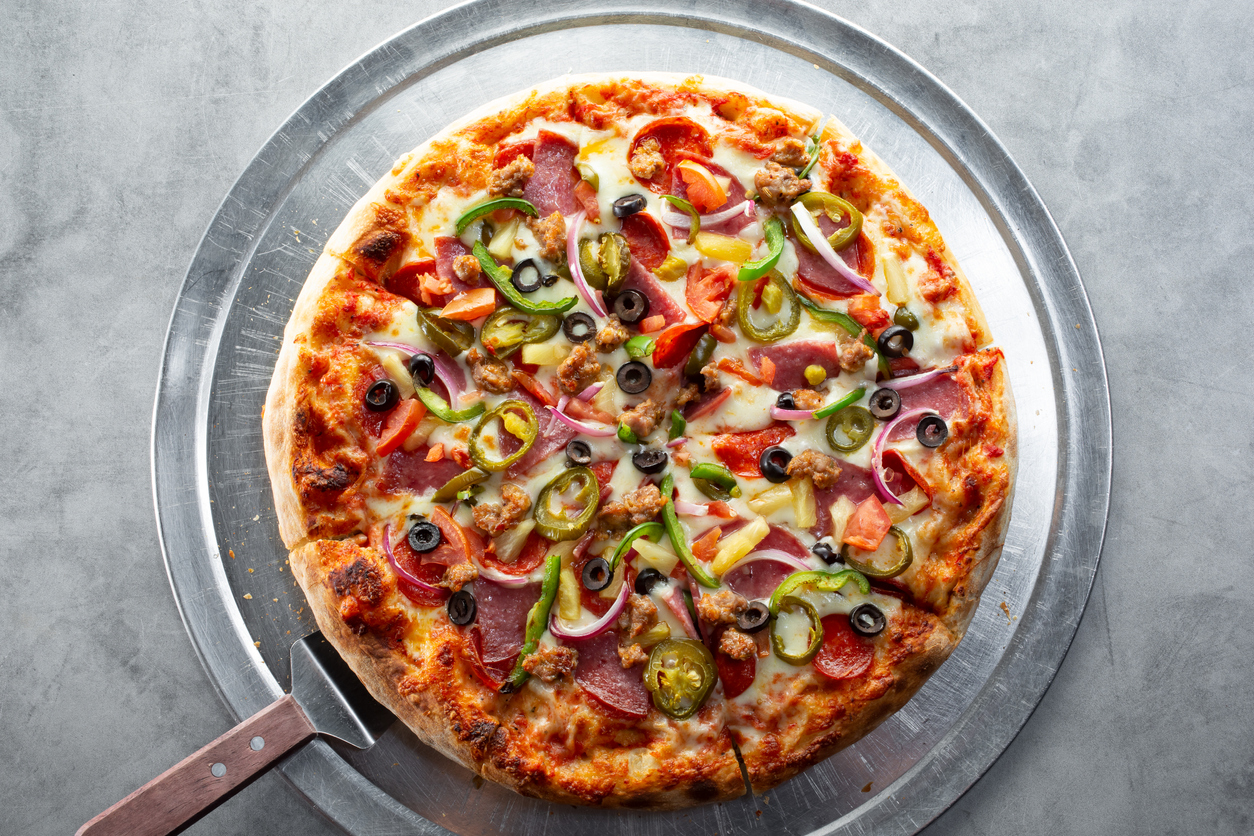 Sometimes nothing can satisfy the appetite like a pizza pie. Pizza can be made in a number of combinations with a variety of toppings that cover each of the food groups. It is good hot. It is good cold. Pizza is simply delicious, especially when it is from Helen Back Pizza. If you are in Crestview, Florida, then come build your own pie at Helen Back Pizza.
Hours of Operation
There are two Helen Back Pizza locations. If you are wanting to visit the location in Crestview, then it is conveniently located on North Ferdon Boulevard. The pizza shop is open every day of the week. You can visit Sunday through Thursday form 10:30 in the morning until 8:00 in the evening. On the weekends, you can stop by the pizza shop on Friday or Saturday starting at 10:30 in the morning until the restaurant closes at 9:00 in the evening.
Helen Back Pizza History
Pizza can bring friends closer together as Ryan Stanhope & Chris Sehman can attest. Both Ryan and Chris are the owners of Helen Back Pizza, but that is not where their journeys began. Chris has spent his career in the food & beverage industry, whereas Ryan was in the United States Air Force. In 2020, Ryan searched every where for people who could make pizza like Chris, but struggled to find anything that compared.
Even though Chris had sold his first business back in 2018, the two came together to relaunch Chris' original brand. Buying an old pizzeria and started what would now be Helen Back Pizza. The team has worked to reestablish older ideas as well as create new goals and plans to grow the business, but one thing has definitely remained: the pizza recipe!
Pizza Menu
At Helen Back Pizza, you, of course, can build your own pizza pie. You can select up to three toppings on your personalized pizza, and Helen Back Pizza offers an array of toppings. You can choose from meats like smoked bacon, shrimp, crushed meatball, and more. Veggie lovers will appreciate the assortment of vegetable toppings the pizzeria has which includes, kalamata olives, spinach, green onions, artichokes, peppers, and sun-dried tomatoes. For extra cheese, there is feta, provolone, and shaved parmesan.
Of course, Helen Back Pizza has some signature pies that are worth trying. There is the Carnivore that offers diners smoked bacon, pepperoni, chicken, sausage, and crushed meatballs. The Big Dill packs in the flavor with pesto sauce, ranch drizzle, provolone, mozzarella, dill pickles, chicken and crushed Lay's potato chips. Other fun pizza pies you should try at Helen Back Pizza include but are not limited to the Margherita Por Favor, Hot & Sticky, Group Therapie, and Scarlet Begonia.
You might also like: How To Choose The Right Tires
Other Menu Options
If you are not in the mood for pizza, Helen Back Pizza does offer Fat Salads and Trash Can Lid Nachos. With the Fat Salads, you can enjoy beds of Romaine, spinach, arugula, or mixed greens that have been tossed in delicious dressings and topped with a variety of fresh toppings. The Trash Can Lid Nachos have pretty much everything on them but the kitchen sink. The nachos are toasted with Cheddar Jack cheese and topped with beans, lettuce, tomatoes, onion, black olives, and jalapenos. You also can enjoy your nachos with a side of salsa and sour cream.
You can also begin and end your meal at Helen Back Pizza on the right note with any of the appetizers or desserts. Order the egg rolls with Thai chili sauce, jalapeno poppers, or cheese bread for the entire table. Even if you are full, you will want to leave room for dessert as the dessert menu at Helen Back Pizza is fantastic. Enjoy decadent treats like the chocolate pecan cookie, the caramel brownie, key lime pie, and Banana Foster's cheesecake.