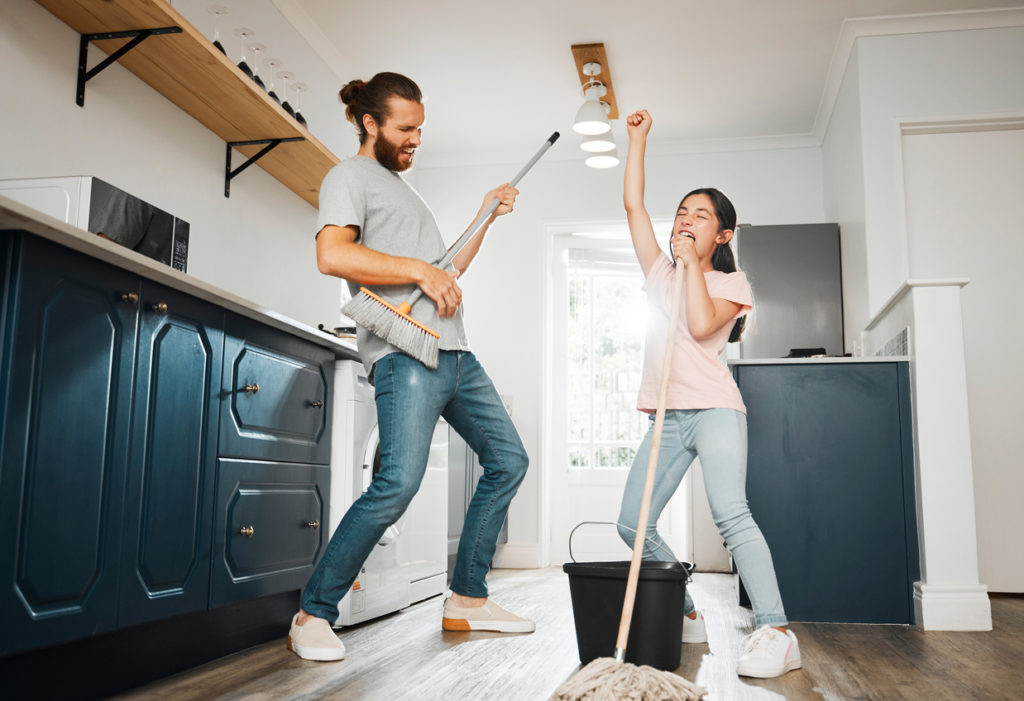 As the weather warms up, it's time to embrace the annual ritual of spring cleaning. Whether you live in a house, apartment, or dorm room, these tips from Real Simple will help you get your living space organized and refreshed.
Make a Plan
Before you start the cleaning process, take some time to create a detailed plan. Decide which areas need the most attention and focus your efforts there. Make a list of tasks to complete in each room, such as dusting, organizing, and deep cleaning.
Declutter and Organize
Spring is the perfect time to declutter and get rid of things you no longer need. Sort through your clothes, books, and other items and donate or sell anything that you haven't used in over a year. A clutter-free space makes it easier to keep everything clean and neat. Once your space is clean, start organizing. Use storage bins and shelves to help keep clutter to a minimum. Label everything so you can easily find items when you need them.
Deep Clean
Take the time to do a thorough cleaning of your living space. Dust and wipe down surfaces, clean windows, and vacuum or mop floors. Don't forget to clean hard-to-reach areas such as baseboards, light fixtures, and ceiling fans. Focus on one room at a time. Maybe start with your kitchen. The kitchen is one area of the home that can get dirty quickly. Spend some extra time deep cleaning appliances, such as the oven and refrigerator, and scrubbing counters and floors. Toss out anything that's expired or no longer safe to eat. After that, tackle the bathroom. The bathroom is another area that can quickly become dirty. Scrub the toilet, shower, and sink until they shine. Replace old towels with fresh new ones.
Refresh Your Bedding
Give your bed a fresh, clean feel by washing your linens, pillows, and comforter. Use a fabric freshener to give your bedding a fresh scent.
Clean Your Electronics
No one wants to talk about how dirty their laptop screen is. But the grime our electronics attracts is definitely a problem that you can attack this Spring. Your phone, computer, and other electronics can harbor germs and bacteria. Use a disinfectant wipe to clean your screens and keyboards. They'll be clearer, they'll smell better, and they'll look great.
Need Help?
Don't be afraid to ask for help from friends or family members. Spring cleaning can be a daunting task, but with the help of others, it can be much easier and more enjoyable.
You Might Also Like: Have Some Seafood At Emerald Isle
Refresh With Us
Your vehicle could likely use a Spring tune-up. Come see us at David Scott Lee Buick GMC and let's run your vehicle through a diagnostics test to make sure that it's operating at peak efficiency. We look forward to serving you soon!
Disclaimer: The stock image is being used for illustrative purposes only, and it is not a direct representation of the business, recipe, or activity listed. Any person depicted in the stock image is a model.